Sustainability
As the organization team of a seminar about wind energy, we care a lot about sustainaibility.
---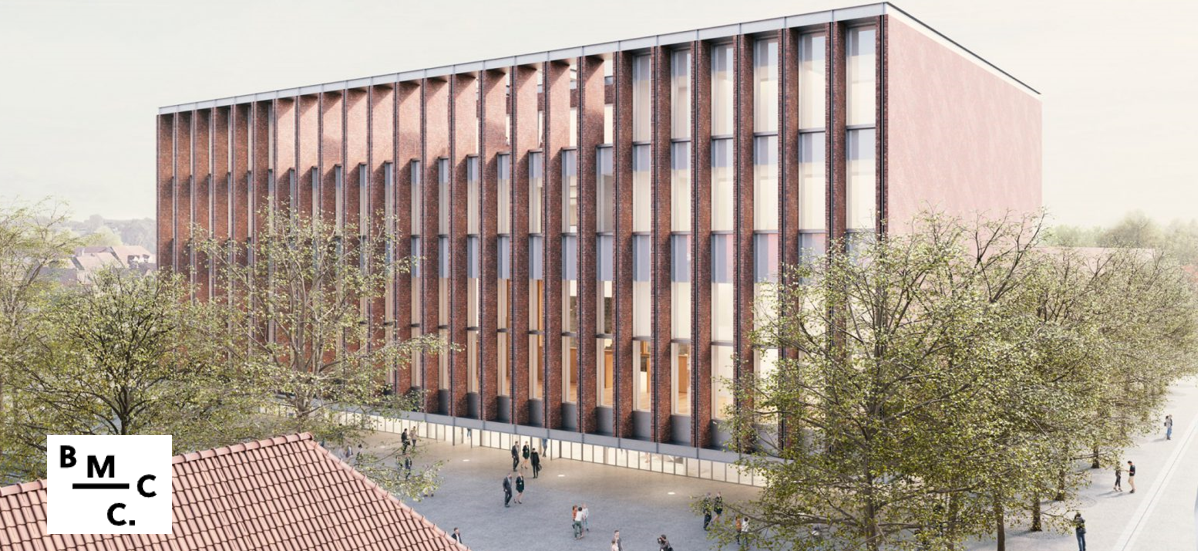 When chosing the venue for the seminar, we opted for the Bruges Meeting Convention Center for four ecological reasons:
Solar panels are installed on the roofs of both the convention area and the exhibition areas, reducing yearly CO2 emissions by 38 tons and saving approximately 7,600 euros per year. 
The other roof areas will be covered with succulent plants. This green roof on the building buffers rainwater, purifies the air and regulates the indoor temperature
The choice of materials: the supporting structure of the exhibition area is made of steel (currently made with almost 80% recycled steel). The wood for the parquet floor comes from durably managed forests. Rockwool was used for the insulation (rockwool is reusable and can be recycled 100% at the end of its life cycle). The façade consists of bricks, low in maintenance and fully recyclable.
BTES (Borehole Thermal Energy Storage) is used for the geothermal heating and cooling system, the energy to heat and cool the building being taken from the soil.
---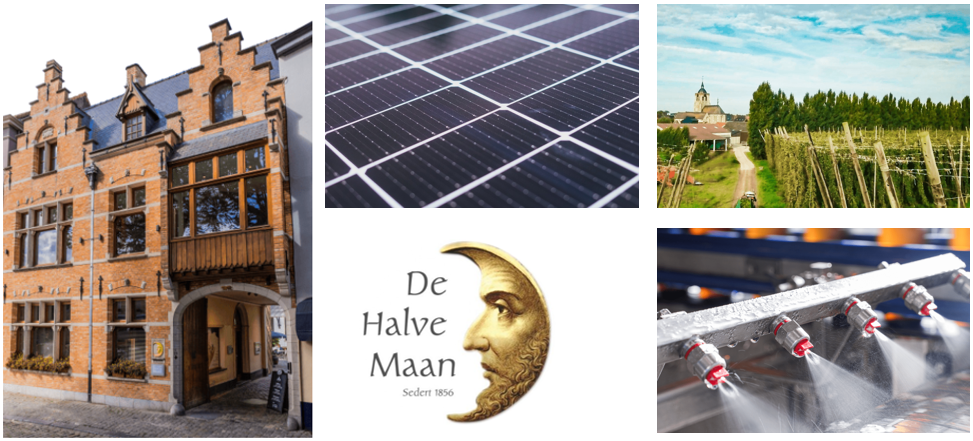 The venue for the conference diner (Halve Maan brewery), also has some remarkable sustainability initiatives:
 In 2016, a beer pipeline became fully operational, making it the world's first underground beer pipeline. It has a total length of 3.3 km, connecting the brewery with their bottling plant. The pipeline allows them to transport their beer between the two locations.  The pipeline has had a positive impact on the environment as it reduced the CO2 emissions drastically. They avoided a lot of heavy traffic in the city centre of Bruges, making it a more clean, healthy and liveable city. 

In 2022 the brewery invested in solar panels to produce green energy. This renewable energy source allows them to supply a large part of their own electricity consumption. At peak times up to 65%!

As a Belgian brewery, they aim to brew with as many local sourced ingredients as possible. For example, the wheat beer is brewed with 100% Belgian hops (grown in cooperation with local farmers).

In their water purification plant, they use innovative techniques to purify our wastewater into drinkable water. Halve Maan strives to reuse +/- 70% of their own water consumption. By doing so, they can pump up less ground water. Next to that, the water treatment process generates biogas. This gas can be used to generate electricity and heat as an alternative energy source.  
---
During the seminar, coffee breaks and lunches will be provided by D's Deldycke Traiteurs, a caterer dedicated to a sustainable entrepreneurship with a low food print:
D's Deldycke Traiteurs only uses reusable cutlery, glasses and porcelain (no single-use plastic)
All dishes are prepared with local and seasonal products
Mineral water, soft drinks and fruit juices are supplied in glass bottles with a deposit
All their biological waste goes to a cattle dealer. 
They offer a wide variety of, where possible, organic and vegetarian options
The order deadlines are very flexible to avoid food waste as much as possible